The latest MERLIC maintenance release is now available for download on our website and provides minor bug fixes.
In particular, a bug has been fixed within the ADLINK NEON Digital I/O interface, that occurred in some cases when the tool 'Acquire Image from Camera' was used in the same MVApp as the interface.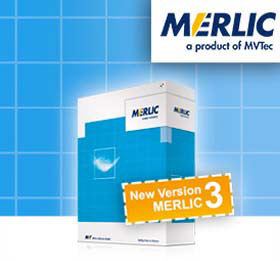 Furthermore, reading data codes with MERLIC has become more robust with this release.
We recommend all MERLIC 3 users to update their MERLIC installation with this release.
Please keep up-to-date with more features at www.merlic.com.
Source - mvtec.com