MERLIC 5 is more flexible, powerful and simple than ever before.
FLEXIBLE LICENSING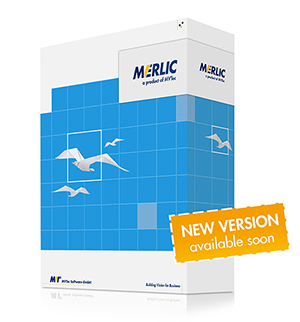 Four different new license packages with optional add-ons offer the greatest possible flexibility. Depending on the required number of image sources and features ("add-ons") for the application, the packages Small, Medium, Large and X-Large as well as a free trial version will be available. This allows customers to choose the package – and price – that exactly fits the size of their application. A configurator on our website will help choosing the right package and add-ons. The new "packages" concept replaces the current "editions" model.
MERLIC GOES DEEP LEARNING: ANOMALY DETECTION AND CLASSIFICATION
MERLIC 5 will include Anomaly Detection and Classification deep learning technologies.

The "Anomaly Detection" tool allows to perform all training and processing steps to detect anomalies directly in MERLIC.

The "Classification" tool enables using classifiers (e.g., trained with MVTec's Deep Learning Tool) to easily classify objects in MERLIC.
PREVIEW: MERLIC 5 SUCCESS STORY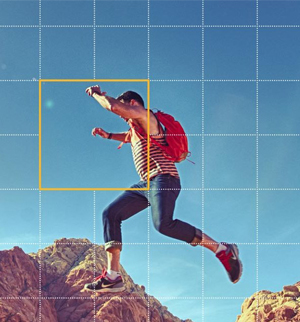 As a pilot customer, one of our integration partners is already using a preview version of MERLIC 5 to improve quality control in food production. With the help of MERLIC's new deep learning functionalities, defective products are reliably and quickly detected and classified. This reduces production line downtime and increases product quality. The key factors for choosing MERLIC were the ease of use and the simple and fast way to implement machine vision solutions with Deep Learning. Be curious about the whole success story that will be published around the release of MERLIC 5.
NEW INDUSTRY PRESENTATION
MACHINE VISION – KEY FOR THE SEMICONDUCTOR INDUSTRY
To support your daily business, we are providing a new sales presentation which is tailored to the semiconductor industry. We use this in situations where it is more efficient to approach customers with the industry they are in and its dedicated challenges and needs, rather than entering the conversation directly with the product or technology. Download the presentation from the FTP area (HALCON & Deep Learning Tool) and feel free to drop your feedback at marketing@mvtec.com.
MVTEC DAYS 2021
SAVE THE DATE
It's time to be hungry again! We invite you to save the date for the MVTec Days 2021 which will take place in the week of October 18, 2021.

Even though we are all starving for face-to-face encounters, due to the unstable pandemic conditions we had to go for a digital event once again. But you know us – we will give our best to ensure an unforgettable experience. Rest assured that the upcoming MVTec Days will be all different from what you know and that we have some aces up our sleeves!
NEW WHITEPAPER
MACHINE VISION IN AGRICULTURE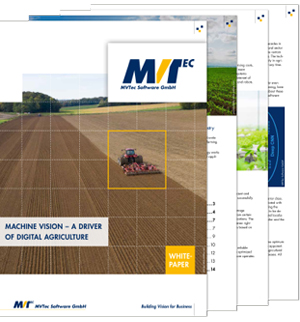 At MVTec we believe that there is a lot of untapped potential in the agriculture industry. On our website, prospects can make themselves familiar with the challenges of today's agriculture and get first insights on how MVTec's software enables smart agriculture solutions, featuring two best-practice-videos about efficient plant protection and automated monitoring and harvesting.

To push this growing and promising market, we are now launching a new, exclusive whitepaper called "Machine Vision – A Driver of Digital Agriculture" which gives customers detailed insights on how modern agriculture can benefit from machine vision solutions. Prospects can access the free whitepaper leaving their contact details on a landing page on our website.
Source - www.mvtec.com